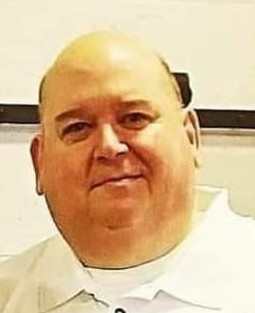 J. Mark Wood – Pastor
Pastor Mark came to serve as Pastor in August 2016. During his tenure he has lead us on a journey that has included building new ministries and outreaches, revitalizing standing ministries and a huge remodel of our worship center , all while challenging the congregation in growing in their knowledge of Jesus Christ.
He has faithfully served five additional churches in West Virginia over the past 25 plus years. Active in the life of our denomination, he has served in several leadership roles including most recently, President of the West Virginia Baptist Convention.
Pastor Mark is married to Sherry Vagott Wood. They have three adult children and seven grandchildren. In addition to these family members they have a rescued Dachsund named Winston.
You can connect with Pastor Mark via email at: Pastor@SpencerFirstBaptist.org or on Facebook.
George Chandler – Community Outreach Pastor
Pastor Chandler is a long time member of First Baptist and serves us as our Community Outreach Pastor. George doesn't know a stranger and that helps him in this role of reaching out in our community to assist in meeting needs.
Kelli Zwoll – Administrative & Music Ministries
Kelli serves in a dual capacity here at First Baptist. She assists the Pastor as his Administrative Assistant as well as works with the choir as their director.
FBCSpencer@suddenlinkmail.com
Michelle Swingerland – Facilities
Children's Ministry
Dixie Hall
Youth Ministry
Cami Watson
Church Boards
Deacons – Greg Stover
Deaconesses – Carol Lynch
Finance –
Christian Education –
Trustees – Carolyn Defibaugh